WELCOME!
You probably have them laying around the house, right? Everyone has a box of chalk pastels somewhere, maybe way back in your sock drawer or on that upper shelf in your closet. But wouldn't it be terrific to get them out and make some magic? Chalk pastels are as vibrant as any media I have ever worked with, so let's get started on "The Light Inside"!
Some perks of this course:
You'll learn to draw this darling 3/4 face, step by step!
You do not have to have any prior experience in drawing or painting to take this course!
You'll learn the difference between hard and soft chalk pastels, and why the difference is significant. (We're using soft pastels in this piece on mixed media paper, but if you have a hard set, they may work just fine.) Well also be using a Stabilo pencil and white gesso, but substitutions can be made. (Full materials list is in the course preview. See curriculum below.)
You'll discover that mistakes are often the best thing that can happen to a piece. In this painting, some mistakes I correct (showing you exactly how it's done) and some I embrace, even making them an essential part of the piece!
This is a self-paced course that you can start now or later!
None of these six videos is timelapsed. They are all in real time, however -- you have absolute control in deciding how fast you want each video to go! There is a cog wheel in the right-hand corner of every video that allows you to speed up any video you choose, without me sounding like a chipmunk!
All videos are downloadable, which means they are yours to keep forever. This also means you can do them offline! If you choose to only work online, you have lifetime access.
Let's get started! Course includes materials list and six videos, featuring over two and a half hours of solid real-time instruction.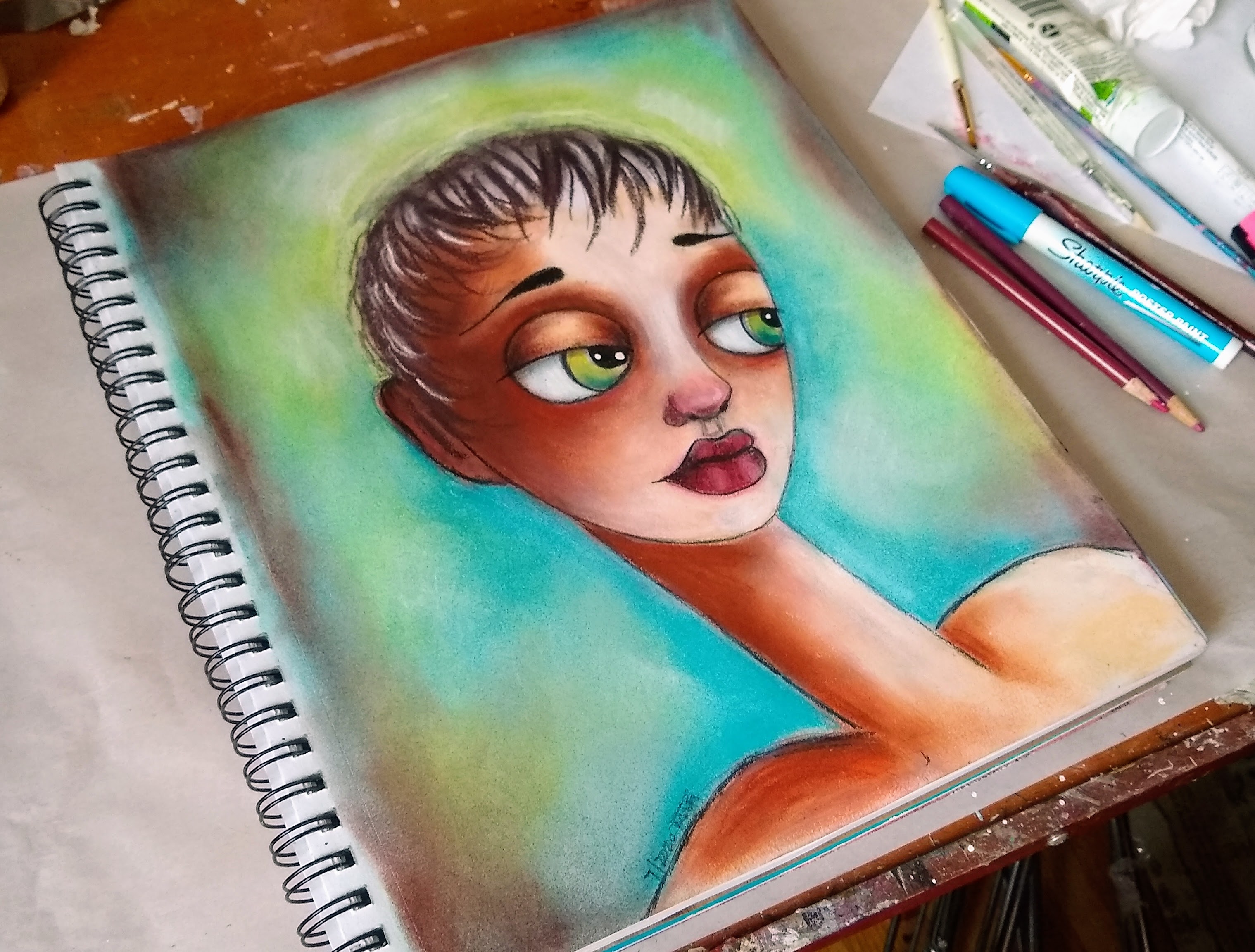 "The Light Inside"
This is the image that we'll be working on in this class. You'll learn how to do a 3/4 face with step-by-step instructions, how to do big eyes in a balanced way, how to correct mistakes when using chalk pastels, and how to create the expression you want. This is one of my very favorite works of art. Let me show you how it's done!
Available in days

days after you enroll

"The Light Inside" Painting Course
Hi! I'm Mary Ann!
Welcome to Art & Soul School! I've been an artist for over 20 years, having taught myself through classes very much like the classes you'll find right here. But you know what? I always feel like a beginner.
We'll be working mostly in mixed media, but I'm always taking fun and crazy detours in my art journey, and I'll take you right along with me!
Want to learn how to paint looser? That's been my goal for awhile now--to break out of the constriction of the defined line, so let's bust loose together! All classes are for all levels, and you can always change your mind thanks to my 30-day guarantee.
Remember--your classes never expire and all are downloadable! I'm so happy you're here at Art and Soul School. WELCOME.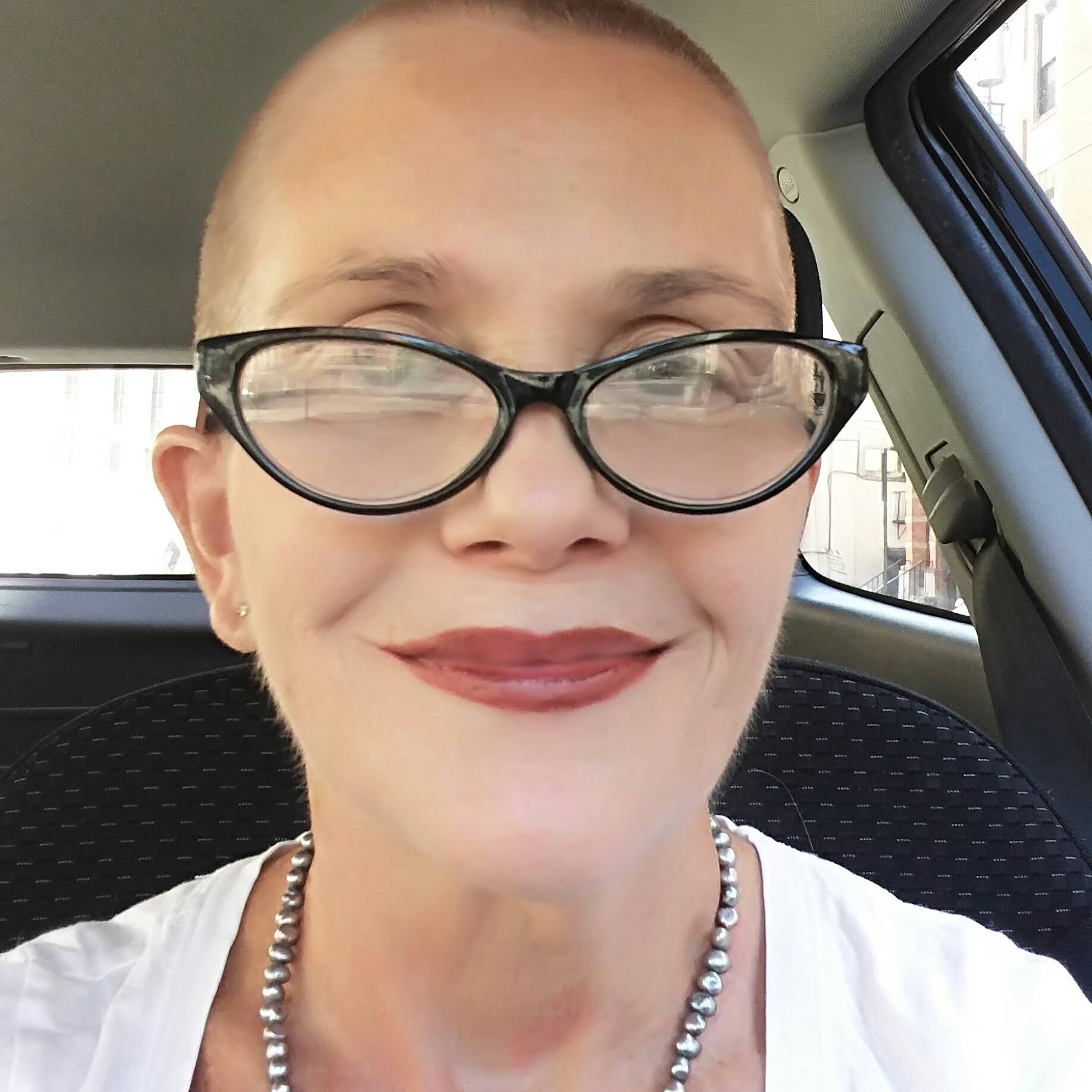 Featured Courses
Like what you see in "The Light Inside," but you have no chalk pastels at the ready? "The Sorrowing" is very similar in mood and style, but is done with acrylics. And "Atomic Cat" is done with watercolor crayons, gesso and generally everything in the kitchen sink! Feel free to look at my entire course list to find just what you're looking for.